Cinema and Technology – In recent years there has remained a significant boom in streaming video-on-demand platforms, such as Netflix, HBO, Movistar + or Amazon Prime Video. A large amount of content exists, and it is impossible to keep up with all the releases that are taking place. Still, we are going to try to make a selection of some films, series or documentaries related to the world of technology.
Black Mirror – Cinema
This is a Netflix series about the use of technology and its consequences in our lives. Its five seasons are brand by giving a pessimistic and critical view of the human condition. These are independent chapters from each other.
Silicon Valley
It is a comedy about a programmer who lives with his only three friends, and as a girl, he crosses paths for the first time in his life. It is broadcast on HBO and has five seasons; a sixth has been announced, which will be the last.
Inside Bill's Brain
Decoding Bill Gates: a documentary divided into three parts about the figure of the co-founder of Microsoft, where his mind, motivations and goals are discover, as well as the people who have influenced him in his life. It can see on Netflix.
Steve Jobs
There are several movies and biopics about the co-founder of Apple, one of the most recognized figures in the technological field. Among the films, we can talk about Steve Jobs (2015 – starring Michael Fassbender) or Jobs (2013 – starring Ashton Kutcher). But the one that best reflects the birth of Apple is Pirates of Silicon Valley (1999). Apart from the movies, we can also see documentaries like Steve Jobs: the man in the machine, showing his darkest side.
Years and Years
HBO miniseries of 6 chapters tells the story of a family for 15 years in a turbulent British society full of political, economic and technological changes. A critical view of the use of technology and where it can lead us is assume.
ALSO READ : CYBERSECURITY 2022
StartUp
succession that can get on Amazon Prime Video. It revolves around the creation of a cryptocurrency company, and in it, we can find police thrillers, drama, social criticism or suspense.
Mr Robot
series with four seasons that can get on Movistar+. It is about a computer security engineer and hacker who suffers from social anxiety disorder and depression. It stars Rami Malek, the 2019 Oscar winner for his role as Freddie Mercury in the film Bohemian Rhapsody.
The IT Crowd
It is a sitcom with five seasons, which takes place in the IT department of a London company, located in the basement of the building, and the relationships between the three people who are part of it. Said department, which is characterize by being unsociable. It can see on Netflix.
ALSO READ : MACHINE LEARNING  AND DEEP LEARNING
The Big Bang Theory
This is one of the best-known and maximum outstanding acclaimed comedy series of recent years. It has 12 seasons and is available on both Netflix and HBO. It is about the lives of two physicists (Leonard and Sheldon) who work at the university and share an apartment, and how their lives change when Penny arrives next door, with whom Leonard falls in love from the first flash. They and their friends Howard and Raj are true geeks, brilliant, but they don't know how to socialize, especially with girls.
Minority Report
science fiction film of the year 2002, direct by Steven Spielberg and starring Tom Cruise. It uses technology in its futuristic moment, although increasingly closer to what we have today.
The Social Network
is a 2010 movie, engaged by David Fincher (director of Seven and Zodiac, among others), about the social net Facebook and its creator, Mark Zuckerberg.
ALSO READ : HOW TO IMPROVE YOUR WIFI NETWORK AT HOME 
Matrix –
It is one of the science fiction films that influenced later cinema most, especially for its special effects and action scenes. It stars Keanu Reeves, who plays Neo, a computer hacker who lives trapped in the Matrix, a world that is a simulation created by machines and artificial intelligence.
Blade Runner
The film was direct by Ridley Scott and starring Harrison Ford. It takes place in a dystopian upcoming in the city of Los Angeles, where a former police officer is on a mission to find and destroy a group of human-like androids called replicants. The film stands out above all for its setting and special effects, especially if we think it is from 1982.
ALSO READ : THE MAIN  STRATGIES OF DIGITAL MARKETING
Conclusion
There is much more cinema content that, in one way or another, is related to technology. Still, we believe that with this selection, we already have more than enough to immerse ourselves in universes where technology and its use are represent in one way or another. We hope that you at least enjoy some of our suggestions.
Related posts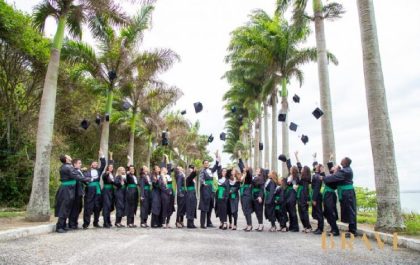 associacao dos formandos de medicina da ufrj 2024.1 rio de janeiro
associacao dos formandos de medicina da ufrj 2024.1 rio de janeiro associacao dos formandos de medicina da ufrj 2024.1 rio…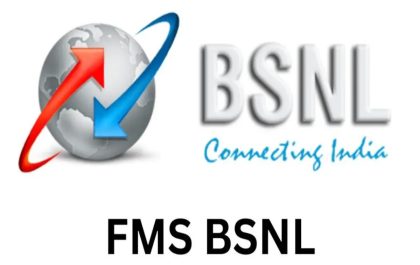 fms bsnl
fms bsnl fms bsnl, BSNL has started this new web page, BSNL FMS, an interface the BSNL provides for the…