There weren't many online resources available then, but in 2022 we have tons of online resources available that we can use to educate ourselves. Today we will talk about some of the best educational apps you can use to learn new topics and skills. If you are concerned, read on as we will share the best educational apps on Android. Here we go.
Udemy
Udemy is probably one of the best educational apps on Android. Of course, it is not a formal education app, but if you want to learn a skill, Udemy is the best option.
Thousands of dedicated courses on this platform will help you learn about software development, personal development, math, cryptocurrencies, and many other exciting topics. In addition, the platform also offers hundreds of courses on various art forms. So if you want to work in professional development and are looking for an app to help you, Udemy is a solid choice.
Duolingo
Duolingo is one of the most excellent popular educational apps on Android. This app specializes in languages ​​and helps you learn popular languages ​​ the easiest way possible. Duolingo offers more than 35 popular languages ​​like Spanish, French, German, Italian, Chinese, and Russian.
The great thing about Duolingo is that it's built with the help of language experts. Therefore, the app use proven teaching methods to help you learn different languages. So, if you want a complete application to learn languages, Duolingo is the best option.
Grasshopper
Programmers are people who shape our future, and they will surely be essential people in the future as well. So if you want your kid to learn JavaScript, the most popular programming language, you can use Grasshopper.
This app offers visual puzzles designed to develop your kids' problem-solving skills. It also provides real-time feedback, making it easy to understand your mistakes. Plus, it comes with results that will motivate your child to learn.
eDX
eDX is probably one of the best educational apps on Android. This app offers online courses from some of the best educational institutions like Harvard, MIT, IBM, and Berkeley.
The app includes over 2,000 online courses focusing on various topics like computer programming, data science, history, languages, engineering, and science. Also, it includes quizzes and exams, which will test your understanding of different topics. eDX is also completely free, with no strings attached.
You Tube
YouTube Kids is surprisingly a great educational app for Android. This app is primarily design for kids and includes thousands of channels covering educational and entertainment topics.
What we like most about YouTube Kids is its strictly regulate content. Then you can be sure that your child will not find anything wrong. So if you want your kid to learn various skills while having fun, YouTube Kids is a good option.
Khan Academy
Khan Academy is unique of the most popular educational apps on Android. The great thing about Khan Academy is that it's free, which means you won't have to pay a dime to learn anything.
When it comes to content, Khan Academy has a lot. The app covers various topics like geometry, algebra, trigonometry, statistics, finance, etc. In addition, Khan Academy covers more mainstream topics, so if you want to review a topic or theme from your lectures, this app is the best choice.
To remember
Remind is one of the best educational apps on Android. This application improves communication between teachers, parents, and students.
This app lets you connect with your teacher in real time and ask questions. Users can also share files, photos, and other content from different sources. Remind is also an utterly free-to-use app.
Just Learn
Solo Learn is another top-rate educational app on Android. This app focuses on encoding concepts and helps you learn the different ideas in detail.
The app covers many programming topics like Python, Java, Kotlin, C++, C, C#, SQL, Ruby, Machine Learning, Swift, and Git. It also includes a mobile editor, which you can use to test your knowledge. Solo also has many other apps, which focus on different programming topics, so you should check them out.
Photo Mathematics
Photomath is another popular educational app that can make your life easier by providing a complete solution to math problems. It covers various topics such as arithmetic, integers, fractions, decimals, roots, geometry, trigonometry, and calculus.
The great thing about Photomath is that you have to point the camera at the question, and the app will do the relaxation for you. Apart from that, it also offers tips and tricks to help you better understand the problem. Photomath is free but includes in-app purchases.
Quizlet
Quizlet is one of the finest educational apps on Android. It includes a Flashcards system, which allows you to prepare against the clock.
The app covers various subjects like biology, chemistry, social studies, AP, GRE, etc. It also helps you improve your vocabulary and pronunciation, which is a plus. In addition, it covers more than 18 languages, including Spanish, French, German, and Chinese.
Conclusion
That's it, guys. These are the ten best educational apps on Android. Most of these apps are free, but some offer in-app purchases. Also, check out this guide for the best apps to learn new skills.
Next
Top 10 Educational Apps on Android (2022)
Related posts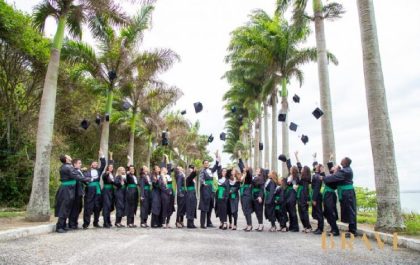 associacao dos formandos de medicina da ufrj 2024.1 rio de janeiro
associacao dos formandos de medicina da ufrj 2024.1 rio de janeiro associacao dos formandos de medicina da ufrj 2024.1 rio…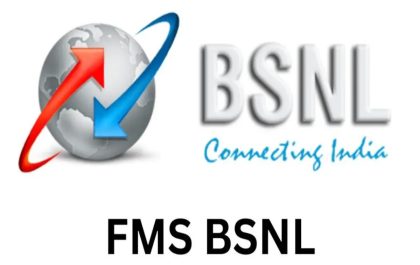 fms bsnl
fms bsnl fms bsnl, BSNL has started this new web page, BSNL FMS, an interface the BSNL provides for the…