Products in E-Commerce – To help you write a good product description, we've compiled a checklist of everything you need to consider when creating a product page within your online store.
By following the steps we have presented, your chances of improving the company's sales results will increase considerably. Verify!
Pay Attention to Titles
The title is the first contact the client will have with the product offered and should say enough to stimulate the user to want to know more.
In this sense, in addition to being attractive, the title must also be descriptive. Include essential product information, such as:
Name;
model;
high level.
See the example description of a product sold on Mercado Libre: GoPro Hero9 5K CHDHX-901 NTSC/PAL Black Camera.
An essential point in creating a product title is to put the term users use to search for the article on Google or in a market. Considering the previous example, the keyword "GoPro camera" is indispensable in this sense.
However, in many cases, the way the shopper searches can be less noticeable. For example, searching for terms like "red shoe" is common.
In this example, the product name is not use, but some features are essential to the consumer. Therefore, you must remember when putting together a title to describe a product for sale.
ALSO READ : WHAT IS AN NFT
Offer Technical Information
Leaving the title and coming to the description area, the first thing to look at is the technical information.
They are the ones who are going to help the customer feel safe about what they are buying. In other words, this information clarifies the product and how it is.
At this point, remember to consider the following information:
dimensions;
Weight;
data sheet;
used raw materials;
model;
line;
heart ;
features offered (for example, 4k resolution);
details (e.g. waterproof);
functions;
contraindications for use;
measurement tables (in specific cases);
what is included in the purchase;
what is not included;
whether the product is new, used or new.
An extra tip is to distribute this information in topics so it is easy to see.
ALSO READ : PLATFORM SANDALS
Tell How The Product will Benefit The Buyer
In addition to making the product's technical description, another aspect contributing to the customer journey is demonstrating that the item is ideal to meet their needs.
To do this, invest in the presentation of the benefits of the products. After all, why should the user buy the goods? What need will it cover? What pain will heal?
A good camera, for example, will eliminate problems of low image quality and audio failures, being perfect for creating professional videos or recording unforgettable vacations, ensuring the memory of those moments.
This type of speech speaks directly to the user, touches their pain and shows that the product is what they need to satisfy a latent need.
Create one or two clear, objective and direct paragraphs that present the benefits of the article in question and even the brand. For that, think about yourself and the reasons he has for buying the merchandise.
Continuing the example of the camera sales page with which we opened this article, an excerpt from that description includes: "The GoPro inspires you to achieve your goals while enjoying the ride. His cameras are designe to help him capture every experience the way he wants."
In another passage, he continues: "…this international company seeks to explore the creativity of its customers and feed their passion through increasingly differentiated and innovative products."
[E-book] Ecommerce Recommender System: Definitive Guide
Learn everything about the e-commerce recommendation system: what it is, its benefits, recommendation models, complementary tools and what you should take into account when hiring one for your virtual store.
Name *
Write your name and last name
Email *
Enter your email address
Your Whatsapp number*
Enter your WhatsApp number
Your store's website*
Enter the name of your store website
Monthly store visits*
ALSO READ : CINEMA AND TECHNOLOGY
Say Who the Product is For
Along the same lines as the earlier tip, dedicate a description area to your product and show for whom the product is ideal.
For example, "This camera is ideal for those who love to travel and record everything easily and conveniently", or "The product is ideal for photo and video professionals who want high-quality, flexible and easy-to-carry equipment that satisfies their needs. " needs. Needs." thousands of essentials.
Of course, the same merchandise can serve different audiences. In these cases, use themes to clarify which audience the product is intend for.
Do Not Forget About The Quality of Photos and Videos
It is impossible to think of making a product description without taking into account the images that will be use to present  you
Boa quality photos transmit professionalism to electronic commerce and generate more security for the buyer.
In addition, they allow content to share by text, which makes it easier for the customer to have a clearer view of the item that will arrive at their home.
If possible, take videos and include images from different angles to capture details of the merchandise.
In summary, learning how to write a product description for your e-commerce includes:
descriptive titles;
technical information;
product benefits and differentials;
for whom the product is indicate;
quality photos and videos.
Optimizing your e-commerce pages is fundamental to generating more sales and taking advantage of each user who accesses yours. Platform.
Related posts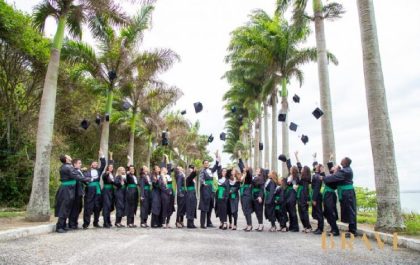 associacao dos formandos de medicina da ufrj 2024.1 rio de janeiro
associacao dos formandos de medicina da ufrj 2024.1 rio de janeiro associacao dos formandos de medicina da ufrj 2024.1 rio…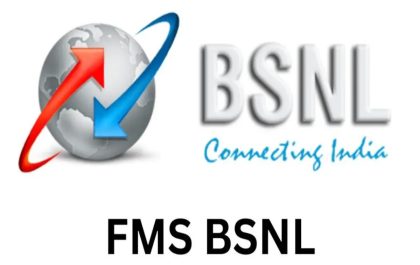 fms bsnl
fms bsnl fms bsnl, BSNL has started this new web page, BSNL FMS, an interface the BSNL provides for the…